Dedication

Mark Jennings Reese

WELCOME 

to

 Universal Voices of Peace!!

WELCOME 

to

Universal Voices of Peace!!



We believe in the potential that each of us holds within to create a world where all cultures and beliefs are honored, where each is empowered to express their gifts, where each is encouraged to share their voice and to freely express the dreams of our hearts...

universalvoicesofpeace.org

is committed to be a coordinating news umbrella for peace projects and other organizations around the world who are promoting World Peace. 

Imagine a planet where all are working together in harmony to restore Earth Mother to her intended state of being... a garden of diversity and balance where all appreciate her beauty, gratefully receive her gifts, and honor her balance and wisdom.  

Imagine governments working together for the betterment of all humanity, sharing to integrate higher information with new possibilities, and opening doors to universal consciousness. 

Imagine the Creative Spirit awakened in all.  Imagine a planet free of fear and motivated by LOVE, honoring the divinity of ALL.

This is not a dream. This is who we are.  

Imagine and believe in the possibilities...

CONTACT US!

(505)-450-5671

Universal Voices of Peace is dedicated to inspiring, empowering and experiencing a global community without boundaries.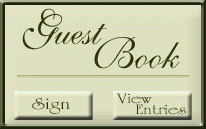 Dedication

Mark Jennings Reese

Mark passed in March 2009 after a long illness. He inspired, created and remained a demonstration of Unconditional Love throughout his journey.

For years, Mark created music and art and served as a guide & teacher to those around him. His dream was a planet motivated by LOVE and PEACE. 

This website was co-created with his wife, Kristin. For many years, a small collective gathered to personally and collectively integrate spirit into our lives, to live and experience the demonstration of our highest expression. The group slowly dispersed and with Mark's passing, another cycle in spiral moves on. 

So it is with heartfelt gratitude that I dedicate this site and the continued vision of World Peace & Harmony to my brother Mark.

Carolyn Gregory